PARAD-MERCURY SHIVLING 275GRM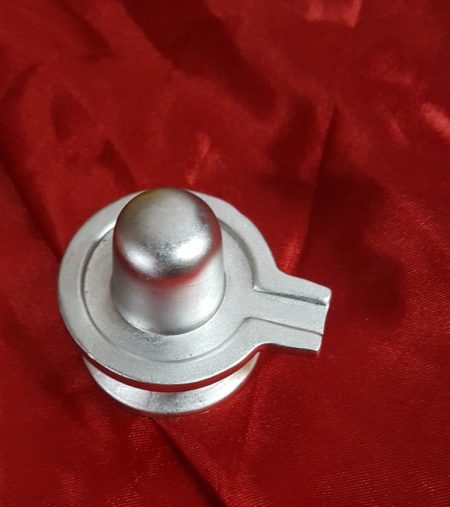 PARAD-MERCURY SHIVLING 275GRM
Parad Shivling when worshipped with proper procedure, belief, and enthusiasm helps human beings physically, spiritually and psychologically. Also protects people from natural calamities, disaster, external evil effects.
Parad (Rasalingam) Shivaling bestows the believer with instant good position, name and fame
The presence of Mercury Shivaling at home is in itself considered to be cause of a meaningful life.
Shiva lingam (Rasalingam) is the sacred symbol of union of Lord Mahadev and Maa Shakti and is considered to be auspicious for a happy married life
At home, Mercury Lingam it blesses with peace, unity and harmony in the family and guides its worshipper towards the spiritual path.
Worship of Padrasam Shivling every day ensures that Goddess Laxmi always resides at home.
Worshipping Parad Shivling also neutralises a person from dreadful sins like Cow Slaughter, thousands of Brahmahatya, etc. According to Ras Ratna Samuucchay, a scripture regarding art of solidifying Mercury or Parad Shivling made of 100% pure mercury also leads to longevity of life and prosperity.
100 in stock